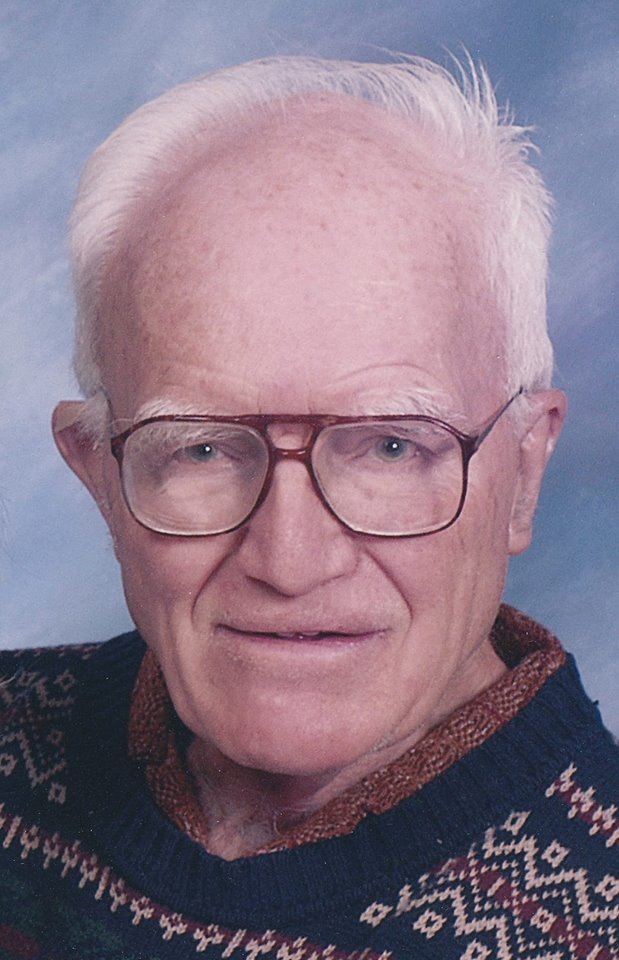 Obituary of Karl Tiemann
Karl Tiemann, 89, of Owego passed on Friday, August 24, 2018. Karl was the husband of late wife Theresa Y. (Welburn); father of Mary J. VanDyke, Andrew T. Tiemann,
Louise A. Tiemann and Joan B. Fudala; grandfather of nine; and great-grandfather of three.
As a young boy Karl would dam up small streams and then break the dam and watch the crest of the "flood" as it advanced downstream. This fascination with water, coupled with engineering
training, lead to a 30 year career for the State of New York, all related to water works.
He surveyed dam sites for duck ponds in Northern New York, and for repairing dykes for duck sanctuaries in Central New York. In Franklin County, New York did surveys for farm drainage
ditches. He worked for four years during the construction of the St. Lawrence Seaway doing office and field surveys. He also did field inspections and designs for maintenance of water control structures on the New York State Barge Canal. This included reservoirs
and feeder channels far from the canal proper and flood control projects in Central and Eastern New York.
In 1992, Karl, with his late wife Theresa retired from public service and settled into Owego. Here, he took care of the ice skating rink for a total of 9 winters, starting in 1999.
Residents of Owego would often see Karl walking around town going about his daily business – going to the bank, library or post office. He was generous with his time and talent
in the wood shop making his self-designed wooden projects. His shop room walls are filled with drawings and thankyous from the children he donated his toys to.
With his passing, the generation of our parents is lessened; with their knowledge forgotten, their experiences done, never to be re-shared. It is upon us, to live our lives as a
testament to the ideals hoped for us, by our forefathers before us. The family will receive friends at the Estey, Munroe & Fahey Funeral Home, 15 Park Street, Owego on Wednesday,
August 29, 2018, from 4:00 to 6:00 p.m. The funeral mass will be held at St. Patrick's Church, 302 Main Street, Owego on Thursday, August 30, 2018 at 10:00 a.m. Condolences for Karl's family may be left at
www.emfaheyfuneralhome.com.
Resources For Your Family