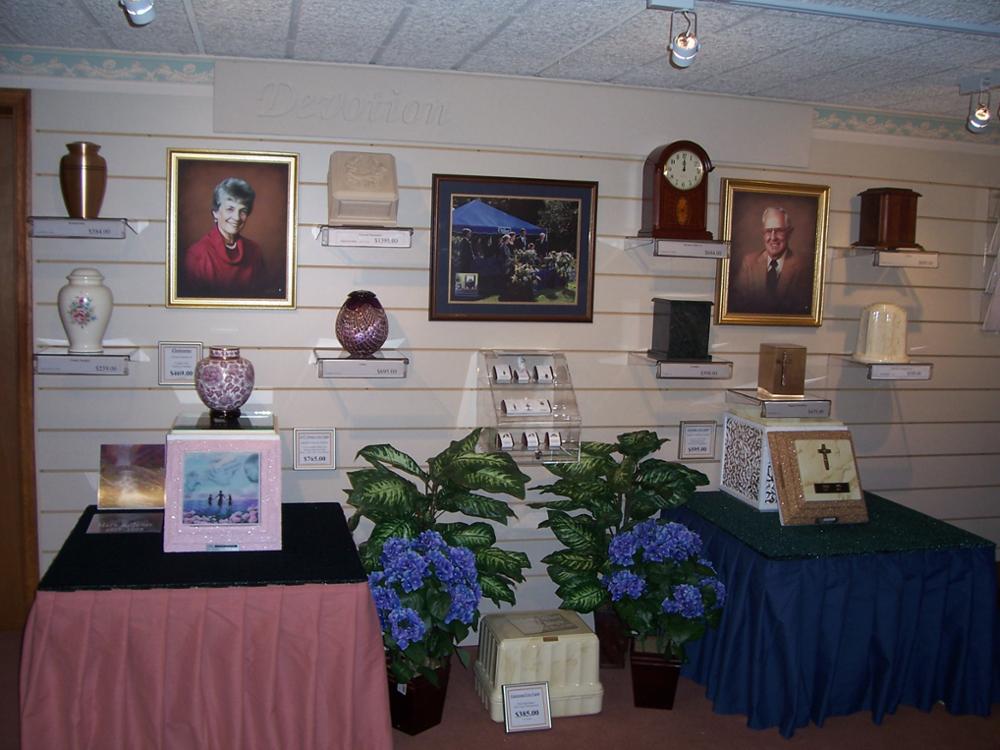 Today there are many options to consider when choosing the cremation option. It can be as simple as a direct cremation or as elaborate as a complete viewing and funeral with cremation to follow. The following breaks down several options available:
Cremation With Full Funeral Service*
With this type of service the family will be able to select a casket, one suitable for cremation, visitation hours and a funeral service. Cremation to follow service with burial to follow at a later date in urn as selected by the family in the cemetery with full graveside honors.
Cremation With Visitation & Memorial Service
With this type of service we would do the cremation first, visitation with urn present and memorial service to follow.
Cremation With Memorial Service
With this type of service the cremation to come first and urn present during a memorial service.
Direct Cremation
With this service the cremation is to take place and ashes returned to the family in the selected urn.
*With a public viewing embalming is required
Cremation Options For Her
Personalized Urns
Simulated Oil Painting
Stainless Steel Urn Vault
Personalized Jewelry
Crystal Urns
​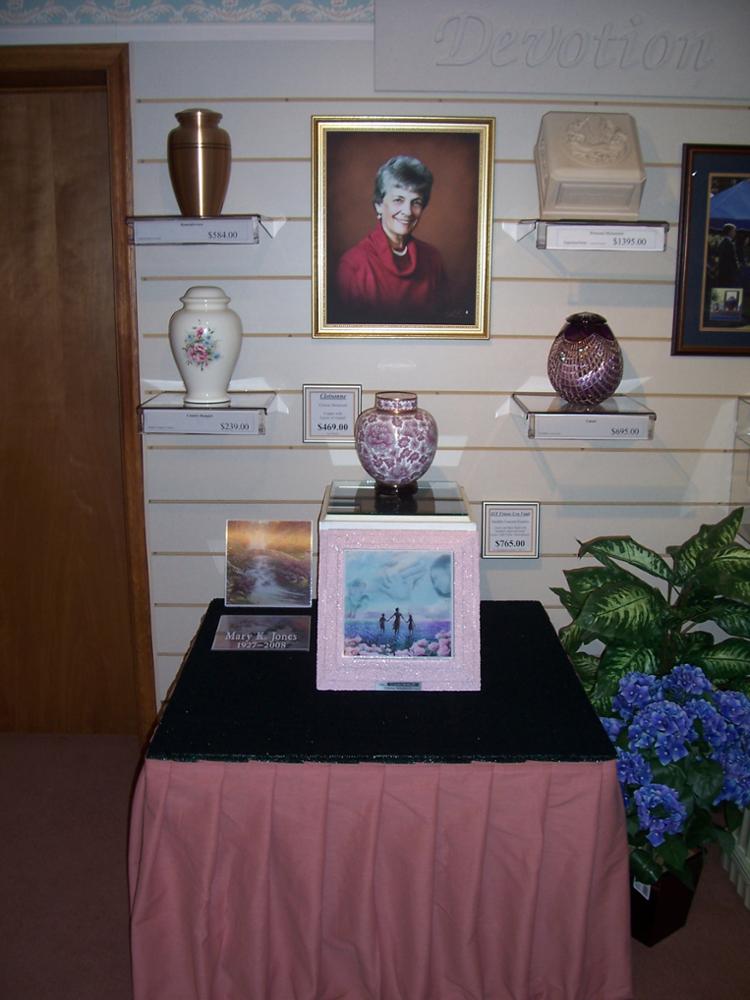 Cremations Options For Him
Personalized Urns
Simulated Oil Painting
Urn Vault
Personalized Jewelry
Mantel Clock Urn
Glass Urns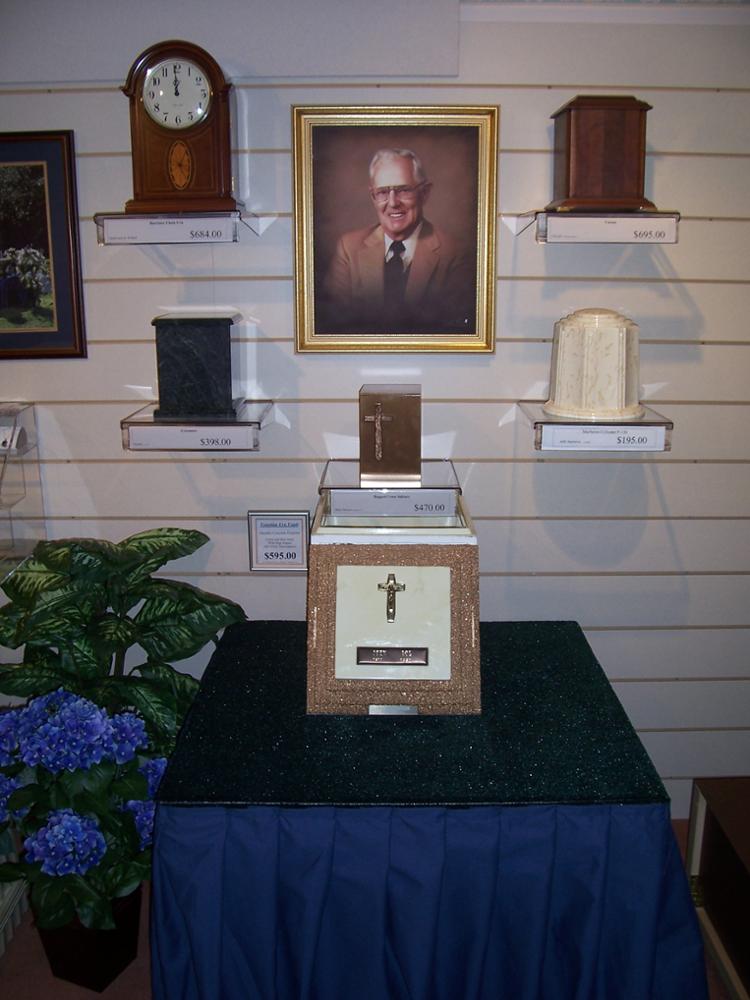 Resources For Your Family