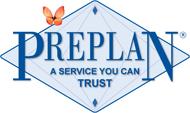 Preplanning a funeral is undoubtedly one of the biggest and most important decisions you will make in your lifetime. Whether it is for you or a loved on, the first step is obtaining all the necessary information to make an informed decision. Many people choose to preplan/prepay their funeral and burial expenses. In doing so, they recognize that it is smart financial planning and provides great emotional relief for themselves and their loved one. Prepaying your funeral will allow you to make your own funeral plans, but, more importantly, preplanning will spare surviving relatives and loved ones from the emotional burden of having to make decisions at a time of great stress and grief.
The decision to preplan your funeral is a loving gesture for those you leave behind, relieving them of decision-making at a stressful time. It is a simple process that doesn't take much time and allows you to make specific choices, such as music, flowers, and type of service for your funeral based on your personal preferences. Preplanning also sets aside funeral funding so your family will not have to deal with monetary considerations. Meet with your funeral director to explore your options. There are many types of special, personalized services that you can discuss at this time. Once details have been finalized, your funeral director will prepare a preneed agreement and fully itemized statement for your review.

We, at Estey, Munroe & Fahey Funeral Home, have entrusted New York State PrePlan to oversee all of our preplan contracts. New York State PrePlan is a FDIC insured institution.

For more information on preplanning a funeral please go to www.nysfda.org
Resources For Your Family