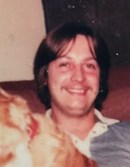 Obituary of Timothy Lipka
Candor - Timothy M. Lipka, resident of Candor, New York, passed away peacefully Saturday, May 18, 2019.
Tim would like to let you know that his work here is done. He received a call for an appointment from which he will not be returning. His new mission takes him to a wonderful place where he will be socializing and dancing to his heart's content along with his twin, Ted. Music, laughter, libation, love, women and pets are guaranteed. Tim would wish for his family and friends to celebrate his life here which has now been completed.
Tim's survived by a son, Bryan; siblings Linda, Michael (Shari), Patrick (Carol) and John along with grandchildren, several nieces and nephews and many cousins.
A memorial service will be determined at a later date.
Published in Binghamton Press & Sun-Bulletin on May 29, 2019
Resources For Your Family