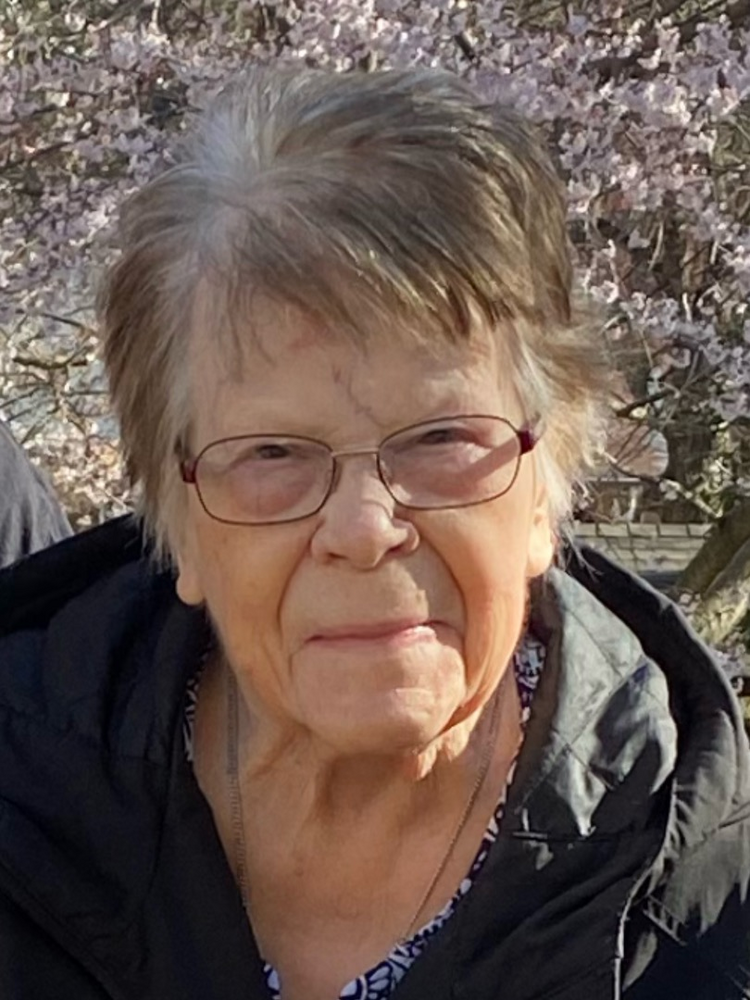 Obituary of Joyce Marie Lykens
Please share a memory of Joyce to include in a keepsake book for family and friends.
Our loving mother, Joyce Marie Lykens, 94, formerly of Owego, NY passed away on Monday, June 12, 2023, at her home in Maryland. She was born at her native home in Catatonk, NY on March 30th 1929 to Nellie Rose Terwilliger White and Joshua Benjamin White. She had two older sisters, Elsie Weber, and Dorcus Hugo and two older brothers, Herson and Benjamin White, who all predeceased her. Mom spent her married life in Owego NY with her loving husband, our father, Isaac Earl Lykens, who predeceased her on August 10th 1994, after 45 years of marriage. They had four daughters, the eldest being Rose Marie Lykens (Dale Vrooman) followed by Debra Mae Odom (Jim Odom) and twins Margaret (Maggie)Lykens (William Knox - predeceased March 10th 2019) and Emily Lykens Rucco (Chris Rucco) They were also blessed with seven grandchildren: granddaughters Kim Marie, who predeceased her July 17th 2021, Nicole Craft, Becky, Shannon Knox, and grandsons Joseph Knox, Matthew Rucco, and James. She also leaves behind great grandchildren and many nieces and nephews. Our loving Mom was a happily married and devoted wife, mother and grandmother, who also extended her love to her many nieces and nephews. She was an amazing person with a smile that lit up any room she was in and a warmth that made each person she was with feel special. Mom was also a godly woman who was tremendously giving and displayed a wealth of compassion. Before moving to live with her daughter, Debra and son-in-law, Jim, in Maryland, she was a long-standing member of the Nazarene church in Owego, NY for many years. One of mom's joys was sitting and playing gospel songs on her organ, as well as many lively old tunes from her era. She showed loving hospitality to many visitors and was also a wonderful cook. There are and will be many memories that will continue to flood our mind and hearts, such as her enjoyment of playing cards with family and eating her chocolate ice cream every night, always willing to lend a helping hand wherever she was, and her generous forgiveness and understanding can never be underestimated. She leaves behind a rich legacy of love, laughter and hearts filled with admiration and a deep and enduring gratitude for all that she was to so many. She will be enormously missed by all who had the privilege to have known her, especially those who called her mommy and grandma. Funeral arrangements are pending and will be announced as soon as completed.
Resources For Your Family